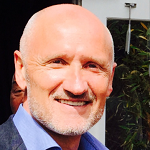 FRANK VAN DER LINDEN
Member of the Board
Frank is Partner General Director at Frank Van der Linden HEADHUNTER.
Frank owns a degree in Business Administration from Nyenrode Business University in the Netherlands.
In 1996 he started as a Consultant in an Executive Search firm.
In 2003 he started his own firm. That was the right decision to make at the right time.