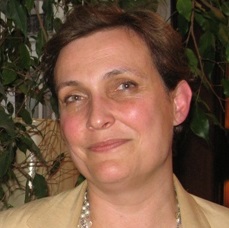 SYLVIE BAYCHELIER
Board Treasurer
Sylvie is General Manager Executive Search & Talent Management Partner at Arthur Hunt Group.
Sylvie joined Arthur Hunt in 2009 as General Manager of recruitment. She leads searches for senior executives in a variety of areas but specialising, in particular, in Industry and Consulting.
Sylvie was a director of several Business Units at HUDSON (IT, Consulting, Marketing and Sales at Hudson France) where, for 10 years , she was also responsible for "back -office" teams. She had previously worked with large organisations e.g. Accenture, PwC and had established an outsourcing enterprise for Human resources, setting up large accounts with the Banking , Pharmaceutical and Food-processing industries.
After two years of « classes preparatoires» in literature, Sylvie transferred to the Institut d'Etudes Politiques and then took simultaneous M.A.`s in French Literature and European Law.