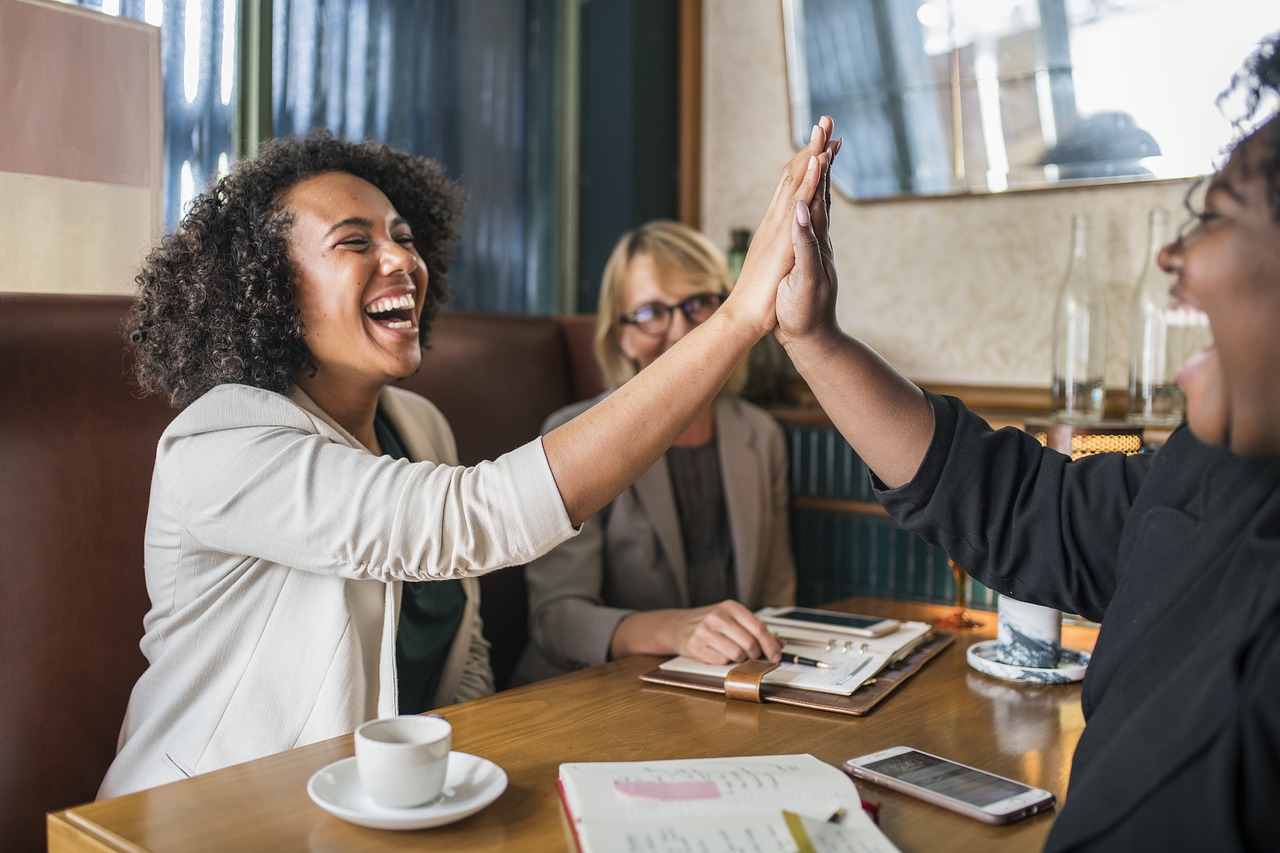 A study states that parity in high-directive boards does not grow at the same pace as in executive positions and that the increase of the percentages depends, to a great extent, on a legal requirement.
Madrid, October 2019: A study conducted by Alliance Partnership International (API), international group of consulting independent executive search firms, with more than 600 associates in 25 countries, states that que female recruitment for board level positions is not equal and are still far from the numbers to be expected.
Even though the percentages of growth are generally increasing worldwide, the gap is wider in countries from Latin America. The study has been carried out with data 5 executive search companies that work in 13 different countries, analysing and comparing data from the last decade.
Robert Graham, director of Graham Chapman in UK points out that "There is a considerable difference of proportion between responsibilities. While the percentage of women in non-executive positions is 38.9%, in executive directions it is 10.9%. Nowadays, on the FTS 250 the percentage of female directors has risen from 23.7 to 27.3% during last year, but, in spite of this increase, only an 8.4% belongs to board-level directors".
"In 2013, the Dutch government suggested to some companies the legal objective of having 30% of female presence in their top positions. In practice, however, only a small number of companies achieved the goal. On average only one of 8 directors and an 18,4% of supervisory directors are women. Half of the companies have remained silent about their employee's diversity in their annual reports, even though it is, at the moment, a legal requirement in my country" points out Frank van der Linden headhunter in the Netherlands.
This trend has produced the need of regulating by law the recruitment of female directors. In France, the Copé-Zimmermann law, enforceable since 2011, has forced the main French companies to create, since January 1st 2017a board at least 40% women-composed. Results are tangible: on February 28th 2018, directive and supervisory boards of the CAC 40 counted with a 42,3% of female presence y the ones on the SBF 120 rose up to 42,6%.
According to Sylvie Bachiller, Managing Director on Arthur Hunt in France, "at the present time the 100% of CEOs of the CAC 40 are men. Isabelle Kocher, leading Engie, is the only female general manager of the CAC 40, but she is not the president. Sophie Bellon in Sodexo is the only president woman of the board, but she is not a general manager. In 2018, in French multinationals, the place for women remains in the lowest part of the ladder".
Whereas France is a country where the recruitment of female executives has remained constant during the last decade, and there is an equal proportion of women and men, there is still a considerable gap regarding top positions. e.g. Crédit Agricole represents almost the 54% of women in its workforce, but only 6.3% in their executive management. Carrefour, that counts with a 57.5% of women in its workforce, has just 1 woman in opposition to 13 men in its board of directors.
The proportion of parity falls drastically in the countries in Latin America. In Brazil Peter John S. Mason of Talent Solution admits that "there is a majority of male presence in top positions not only in the private sector but also in the public one. This includes, also, the representation in the Brazilian congress. I think that, because of Brazilian tradition as a country of Latin America, there was a masculine responsibility of providing the means to sustain one's family. But this situation started to change two decades ago, and it was reverted in 2015 when Brazil suffered the worst economic crisis in its history, leaving 12 million people unemployed. This change in the labour market has forced the change in the traditional mentality regarding work".
In general, there seems to be a common factor in all countries as, even when by law there is no place for discrimination due to gender to get to the same position, data shows a higher trend to recruiting men. However, there appears to be a continuous decrease of this gap during the last decade.
"A lot of Brazilian consultancy companies (overall big multinationals) have an equality of opportunities policy that is being implemented successfully and that tries to maintain a tendency in the balance of male/female presence. From a corporative perspective the mentality of Brazilian businesses is changing towards a meritocratic culture that should help to diminish the current gap between men and women in high responsibility positions." adds Mason.
In Spain, according to the report "Women in Business 2019" carried out by the consultancy company Grant Thornton, after years of stagnation the number of women in top positions rises again and increases by three points in contraposition to last year, reaching the 30%. Some cases to be emphasised are Banco de Santander, Iberdrola or Caixabank in which their different policies have reached an effective parity in their boards.
Santiago Tarín Puig, chairman of Alliance Partnership International (API) and Managing Director Partner of the Master Consulting Group points out the necessity of promoting diversity in the Governing Bodies and Steering Committees: "It has been proved by several studies that diversity enriches, and when we refer to diversity we are talking not only about gender, but also age, training, experience, culture. The direction departments of businesses must be a reflection of the society we live and, right now, it is not like that".
Tarín continues: "Regarding the data of the consultancy business I manage, we have seen that out of the high management positionings since 2014, we only count up to a 23.78% of female recruitments registered in our expert system. However, we see an effort from companies, partially due to the Law of Equality, but also due to the fact that many clients demand parity among candidates."
About Alliance Partnership International:
Started its first period in 1996, which concluded around 2002.
In 2009 it was refunded by Santiago Tarín Puig, Managing Partner of the Master Consulting Group, in the city of Barcelona, where it still has its headquarters.
At the present time it is formed by 15 companies, located in three continents, specialised in the search of experts, with more than 600 collaborates, located in 25 cities and with a combined billing of around 60 MM euros.
The main goal o API-Network is to extend its associates services, counting with another associates, to other countries of the globe, to attend their clients' needs.
The wide experience of each of one of the associated companies emphasises, not only on the quality of the processes, but also in the deep knowledge of the sectors of each market