Arthur Hunt Group – Czech Republic
Prague, Czech Republic

« A laboratory of corporate innovation for our customers. »
Axel Parkhouse – President of Arthur Hunt Group
Arthur Hunt Group is the result of Hommes & Technologies founded by Axel Parkhouse and the executive search and assessment company, Arthur Hunt, founded by Charles-Henri de Beauvoir and Didier Dreyfous-Ducas merger.
Our activity is structured around four main fields of expertise:
Recruitment of managers and executives: Arthur Hunt Executive Search
Human resources consulting : Arthur Hunt Consulting
Transition management : Arthur Hunt Transition
Talent Management/Leadership assessment
The Arthur Hunt Group in France and Europe
A total of 150 staff across 8 integrated subsidiaries in Europe, 450 clients
We learn from and support one another in our consulting, recruitment, leadership assessment and transition management activities with an ethos of sharing knowledge with our clients.
Because we are an HR Consultancy Group, we are well placed to take an ever-vigilant and active approach to our role, enabling us to anticipate and support new developments within sectors, organisations and the workforce.
Executive Search
The various assessment tools we use enable us to be objective in our evaluations, to help the decision-making process and to support candidates' integration
Being firm believers that continuous improvement is driven by innovation, we make a point of constantly reviewing and redeveloping our tools
Arthur Hunt in East European Countries
Within the Arthur Hunt Group we are 90 consultants and researchers dedicated to Executive Search in Europe.
We search for senior, operations and functional managers having a direct impact on the company's performance. Our people, who are specialists in your sector, have the experience to challenge ideas and suggest creative, innovative operational solutions.
Our researchers' high level of seniority enables us to make exhaustive searches for the best potential candidates.
Acting as ambassadors for your image as an employer, the consultants highlight the attractiveness of your offer, evaluate candidates' skills and check for a good cultural match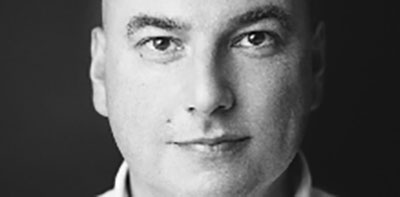 DAVID BENTLEY
Partner
Based in Prague since 1996, David Bentley has been working in Executive Search since 1999, and hasby 2015 had completed over 300 executive search assignments. These were mainly senior roles in life-sciences and technology, although David has also worked with clients in shared services, consumer & retail, engineering and manufacturing.
David has extensive experience with top-management, commercial, and specialised positions in areas such as compliance, medical, marketing and sales for example. He has worked on projects and accounts in most CEE countries, and also in Russia, and Western Europe. In addition to Executive Search, he also provides outplacement, assessment and HR consulting for senior managers. He is a gradate of the University of Liverpool. He joined Arthur Hunt in summer 2015.