Frank Van der Linden HEADHUNTER
Bilthoven (Amsterdam Area), The Netherlands
The company slogan is:
"My work is no secret, but discreet"
Headhunter "since 1960". Services include executive search, board room consulting and CEO successions.
The Industries we work for are very diverse: from consumer products / FMCG and retail en fashion to technology, media and Industry. From the financial world and real estate to trade companies.
The functions are diverse but all of them are Management or Executive positions. Most of them are General Management and Commercial Management positions. Further: Sales Management, Marketing Management, Financial Management, Operational Management, Supply Chain Management, Marketing Communication, HR Management & Professionals / Commercial Bankers.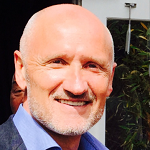 FRANK VAN DER LINDEN
Partner General Director
Frank van der Linden owns a degree in Business Administration from Nyenrode Business University in the Netherlands.
In 1996 he started as a Consultant in an Executive Search firm.
In 2003 he started his own firm. That was the right decision to make at the right time.