OMAM Consultants Private Limited
Pune, India
OMAM Consultants Private is a leading pan India HR Consulting company offering services in Search & Selection & HR Consulting.
OMAM – an Acronym for Organisational Methods & Management has been operating since 1984 with offices in Mumbai, Bangalore, New Delhi & Pune and is powered by a team of highly experienced & committed professionals.
We work with Multinationals and large Indian business houses in helping them hire senior talent both in India and across the globe. We specialise in Middle & Senior Level recruitments across both functional & technical specialities. We also help companies set up their operations in India and provide complete HR consulting for the same.
Our consulting services include Compensation Benchmarking, Compensation Designing, Employee Engagement & Satisfaction Studies, Designing Organisation Structures and Manpower Rationalisation.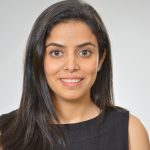 Sakshi Kapahi
Executive Director
Sakshi has been with OMAM since 2012 and manages Key Accounts for the group.
She leads senior searches across core sectors including Auto, Cement, Metals, Chemicals and Banking & Financial Services.
Prior to joining Omam, Sakshi worked with Deutsche Bank in New York and London for 6 years as a trader investing in refineries, ships and other assets in Asia, Europe and America.
Along with working with structured products, distressed debt and proprietary investments, Sakshi also worked with the Deutsche Bank's Social Commitment Fund providing financing to microfinance organizations around the world.
Sakshi is a Graduate in Economics from Grinnell College and an M.B.A from Massachusetts Institute of Technology (MIT), USA.