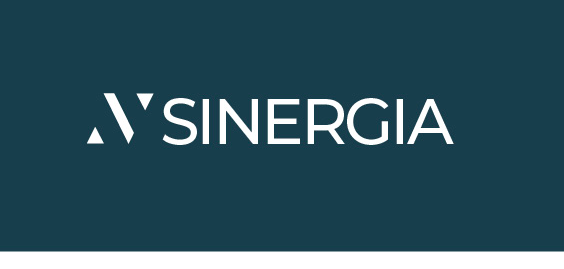 VYN Sinergia is since 2009 a retained, boutique executive search firm.
Our services include Executive Search, Assessments and Executive Coaching in partnership with leading international companies. We offer our clients comprehensive services of the highest quality in our processes. Our clients range across industries, from multi-nationals to medium-sized businesses and entrepreneurial start-ups.
We place quality at the center of everything we do and solicit candid feedback at every opportunity in order to continually improve our service.
Our company serves clients in a wide range of corporate business fields such as Consumer, Financial Services, Industrial; Healthcare and Life Science and Technology.
We understand local culture as well as corporate values and our main goal is to be our clients business partner rather than a service provider.
Even though our main business is Executive Search, we also offer Executive Coaching and candidate assessment in partnership with TTI Success Insights which is the world´s leading source for research-based, validates assessment and coaching tools that enable organizations to effectively meet their talent management needs.
Our executive search methodology is based on an in-depth understanding of our clients needs and challenges.  It is a rigorous process and we use a methodic and structured approach in order to identify the best available candidates that meet the requirements.
FABIANA NUMEROSKY
co-founder
Fabiana is co-founder of the firm. Due to her years of experience in HR consulting, she has developed a solid knowledge in the recruitment of top executives and middle management executives across several industries. She has developed a solid knowledge of both executive search processes as well market and candidates resulting in excellent quality customer service.  She started her professional career in executive search in 2006 as Operations Director in Transearch, Mexico City.
She is certified in several assessment tools such as TTI Success Insights and is also a certified Executive Coach.
Fabiana holds a Bachelors Degree in Law from Universidad de Buenos Aires in Argentina and she is based in Mexico City. She speaks English and Spanish fluently and has lived in Buenos Aires and Mexico.
MARIANA VILLALOBOS
co-funder
Mariana is co-founder of the company. She is a consultant and certified Executive Coach with more than 15 years experience in the field. She started her professional career in Spencer Stuart as an associate in financial services. Thereafter she worked at Transearch in Mexico City acquiring experience with clients across a range of industries including financial services, consumer, healthcare, luxury & IT services.
Mariana earned her Bachelors Degree in International Relations at the Universidad Iberoamericana in Mexico City.
She speaks English, Spanish and French fluently.