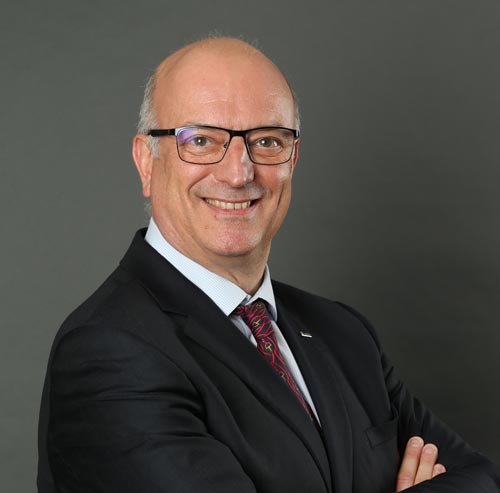 SANTIAGO TARÍN PUIG
Chairperson the Board
Partner and CEO of the Master Consulting Group. Experienced consultant in executive search and in strategic consultancy. Vocational entrepreneur. Global minded and with deep international knowledge. Family man and concerned with Values and Ethics.
Degree in Economics and Business Studies, IESE Business Management Program (PADE) and Master in Information Systems from the University of Barcelona; From 1975 to 1988 he studied and worked in the leader European company specialized in large international woodworking projects. He left the familiar owned company and in 1989 he accepted the offer of Master Consulting to open the Barcelona subsidiary. Since then he is working mainly in Executive Search. After two M.B.O, he has been promoted as Managing Partner of the group composed by the following brands: Master Consulting, Experts for Experts, and Esnet Consulting & Management.
He is founder-president of the executive search international network Alliance Partnership International.
He is socially very active, he was President-founder of Young Entrepreneurs of Catalonia, President-founder of the Basket Club Begues, European Vice-President of Young European Entrepreneurs JEUNE, General Secretary of Pimec (SME's association of Catalonia), and now he is founder vice-president of ABE (Asociación para la Búsqueda de la Excelencia).