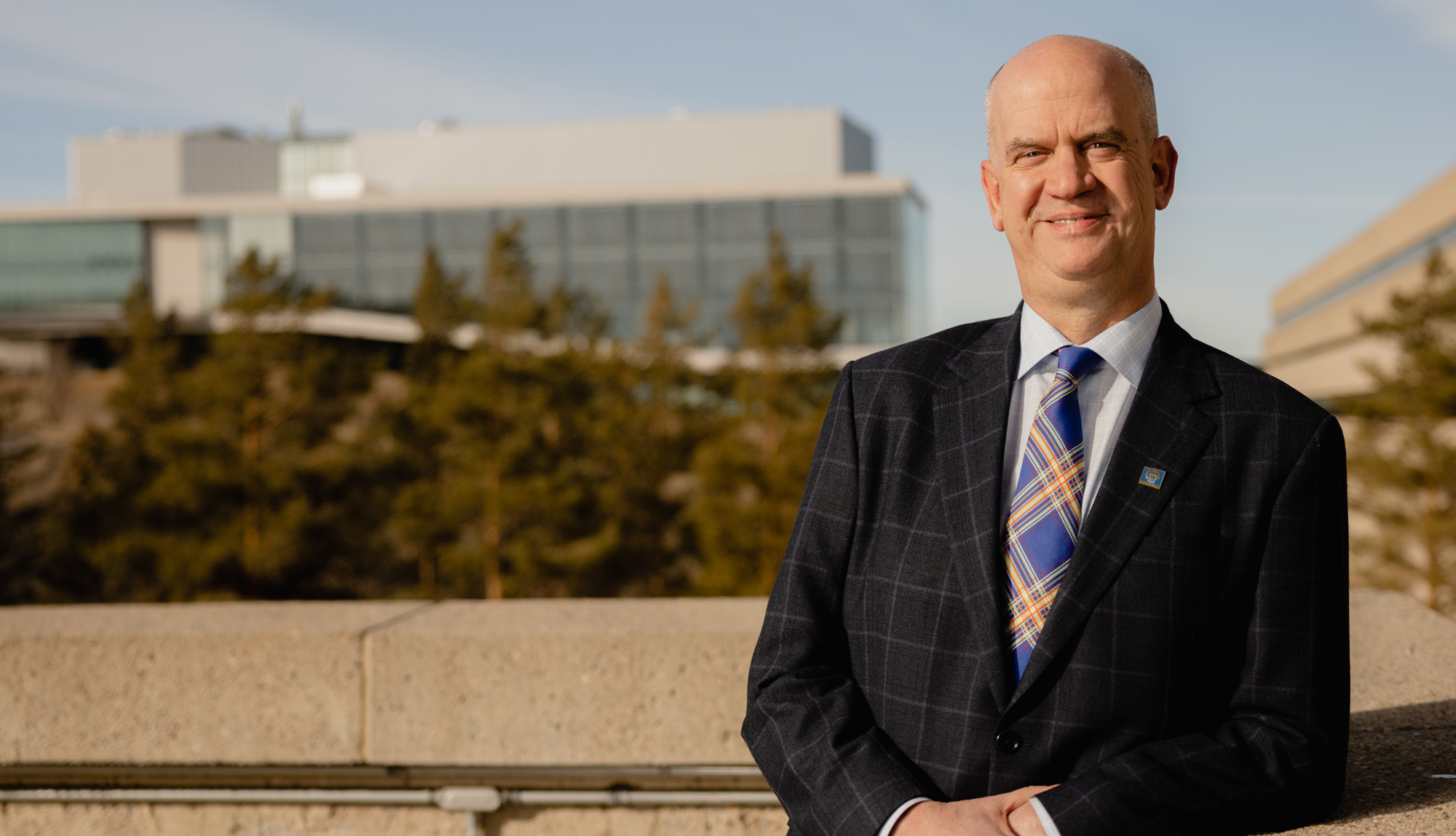 Currently the managing partner of a Vancouver-based executive search and management consulting firm, Incoming Chancellor Whitehead's notable 30-year career has spanned equally across the private and not-for-profit sectors.
Raised in Lethbridge, he attended ULethbridge and was active on Students' Union council and The Meliorist, and was SU president in 1990/1991. As a student, he immersed himself in the campus experience, acting in fine arts dramatic productions and attending Pronghorns games.
Since graduating with a Bachelor of Arts in English from ULethbridge in 1994, he has remained connected to the University. He has served on the ULethbridge Board of Governors and has been an erstwhile supporter of multiple initiatives over the years through his philanthropic support of the fine arts, liberal education, Pronghorn Athletics and student food security issues. He is also one of four alumni co-chairs championing the drive for student scholarships currently underway across campus.
Currently, he also serves as Chair of the Vancouver International Film Festival Board Advisory Council. He is passionate about Lethbridge and southern Alberta, and is a vocal advocate for ULethbridge and supporting local small business and cultural organizations.
Link: https://www.ulethbridge.ca/governance/chancellor