Hofmann Associates
Gentofte (Copenhagen Area), Denmark
Focus solely on comprehensive executive search and management consulting
Commitment to the task – client first – and we deliver what we promise as trusted advisors
We offer client relationship management and "one face to the customer"
Our success is driven by the partner's experience and individual research performance in every assignment
Experience and professional seniority
More than 20 years of experience within our focus areas – executive search and consulting. High ethical standards and the seniority to conduct as professional representatives for our client in the market. We act as trusted advisors having focus on long term relations based on mutual trust and respect.
Network
With continuous update on our network, we are acting for and on behalf of our clients in the battle for talents. We identify, assess and deliver executives and functional leaders to our clients.
Partner involvement and commitment
Our solid and proven processes are driven by mutual commitment, direct partner involvement and a conduction with original research for every assignment.
Flexibility
We offer high touch involvement, flexible, comprehensive solutions and client orientation. To reach success there are no short cuts.
Local expertise in an international perspective
We have the structure of an international presence, the common standards and values, the experience and the ability to conduct our professional services locally as well as cross border.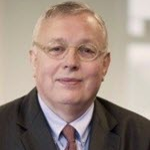 OLAV v. F. KIELER
Managing Partner
Practice areas: Industrial and Consumer, Life Science and Health Care, Global Technology and Media, Financial Services and Insurance and Agricultural management.
Since 1994 Olav has served in the executive search industry in recognised international search firms, latest as founding partner in Boyden Global Executive Search Copenhagen office from 2000 to 2013. He has throughout the years successfully conducted assignments for leading companies in Denmark and abroad, and he has consequently a wide professional network to branches as well as stakeholders within his focus areas.
From various assignments in Denmark as well as internationally, he presents a solid experience in conducting search solutions within manufacturing in general, consumer goods, life science, finance a.o. on executive as well as functional level.
During the years he has been responsible for both development and improvement of processes and concepts as well as continuously mentoring consultants. Olav has taken an active part in the development of a Nordic leadership assessment practice within the financial sector.
Prior to the executive search profession Olav worked as consultant within human resource development, training courses and recruitment. 1991 he became director and overall responsible for operations handled from Copenhagen and Malmö, Sweden.
Earlier, Olav held different positions first within agricultural production, export sales and marketing. Throughout the years he has served in different boards and advisory boards.
Olav holds a B.Sc. degree in Business Economics and a Diploma in Organisation. He is fluent in Danish and English and he is conversant with German and the Scandinavian languages.