Starge Leadership
Budapest, Hungary

Built on many years of experience, proven expertise and methodologies in executive search and leadership consulting, and on the understanding of labour market trends and future of work expectations, Starge aims to help companies and candidates to realize their growth opportunities. Through identifying strengths and improvement areas, developing an agile and resilient approach, stimulating change competencies we can help boost competitiveness on both individual and organizational level.
Starge strives to create value both for clients and candidates and maximize client and candidate experience during the selection process.
Like never before, in today's economy an organization's ability to create value and succeed depends on its leadership & talent reserves. Intuition is no longer enough, organizations need a carefully designed talent strategy and a conscious planning of current and future leadership agendas.
Starge is licensed in major international psychometric test systems, including HOGAN, the GAME CHANGER Index, Cubiks and SAVILLE.
"Executive search has been my passion for more than 25 years, but I often faced the limitations of this approach. Leaders are the glue who fortify organizations and their shadow has a great impact on the company's success. Finding and attracting the best talent is not where the journey ends – value creation comes through a constant reflection of aligning leadership, culture and strategy. I am committed to helping build thriving cultures and organizations and don't stop working on a world better led."
Éva Gombás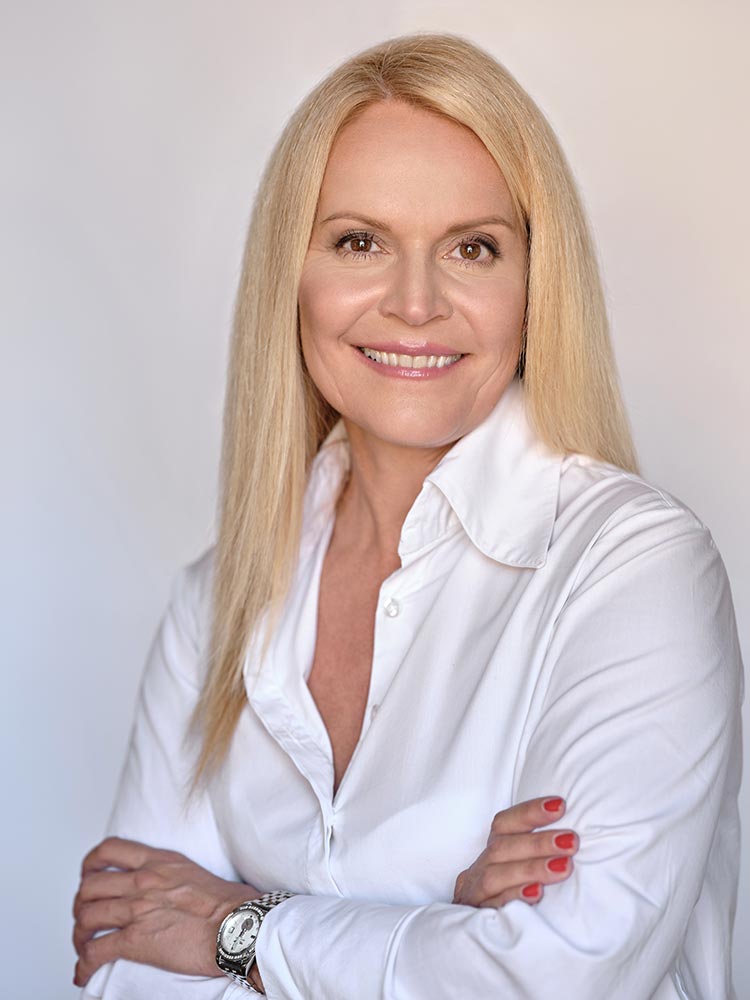 ÉVA GOMBÁS
Managing Partner
Éva brings a deep expertise of executive search and leadership development to the talent management process. Her clients include numerous multinational organizations mainly from the domains of technology, consulting and consumer goods, and several SMEs from various businesses. 
In 2021 she set up her own firm, Starge, a Leadership Resources Company in her home country of Hungary.. 
Due to her previous experience as Managing Partner CEE at a leading French executive search company, Eva brings a solid international experience and global outlook to the table. 
During her career she has completed multiple senior level assignments in nearly all sectors, having developed particularly strong experience in FMCG, Financial Services, Consulting and High Technology industries. 
Previous Experience
Éva entered the search business in 1996, when she joined Recruitment International. Prior to her consulting career she had worked as a research fellow for Manchester Business School and the University of Economic Sciences in Budapest.
Educational Background
Éva graduated from the University of Economic Sciences in Budapest and did her PhD in Sociology. In addition to her native Hungarian she is fluent in English and speaks middle level German and French.