Talent Solution
São Paulo, Brazil
Talent Solution is an HR Consulting Firm focusing on Executive Search, Assessment, Counseling and Coaching for Board of Directors, Senior and Middle Management levels. The Firm's Partners / Directors are Senior Consultants with an extensive experience and solid reputation acquired over many years with leading global Consulting Firms.
Founded in early 2005, the Firm has knowledge and expertise in practically all business segments: Financial Services, Retail, Agribusiness, Consumer Goods, Technology, Telecommunications, Capital Goods, Healthcare, Aviation, Pharmaceutical, Construction, Chemical, Textile, Automotive, Petrochemical, Energy, Hotel, Entertainment and Media, Consulting, General Services and NGOs, among others.
The services provided to our customers are:
Executive Search
Assessment
Coaching
Special Projects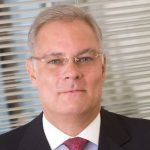 PETER JOHN S. MASON
Founding Partner and Director
Anglo-Brazilian, BA degree in Business Administration from the Pontificate Catholic University (PUC-Rio de Janeiro), with several professional specialization courses abroad. Worked for 24 years as a Banker in leading financial institutions in Brazil and in the USA. Served as Honorary Australian Consul for the State of Rio de Janeiro and began his career as a Human Resources Consultant in 1999. In addition to specializing in Executive Search, is actively involved in Assessment and Integrated Coaching projects.
Prior to joining the Consultancy business, Peter enjoyed a 24-year career in Financial Services, mostly in Brazil, initially with Banco Aymoré de Investimento S.A. (ABN-AMRO), Banco Bozano, Simonsen de Investimento S.A., Bank of America NT & SA, and lastly as Country Head at the Australia and New Zealand Banking Group (ANZ). In addition to the funds management area, he worked in mergers and acquisitions transactions, foreign debt restructurings, corporate loans, syndicated loans, formal/informal foreign debt conversions, project finance deals, capital markets issues and structured foreign trade financing transactions. At ANZ, he worked for three years in New York as the Country Manager, with responsibility for managing the group's business in Brazil.
Peter began his career as a Human Resources Consultant in 1999, when he joined Korn/Ferry International to head up the Financial Services practice (banks, insurance companies, private equity/venture capital funds, brokerage houses and clearing companies), As Senior Client Partner he also led projects in the Industrial, Mining, Pharmaceutical, Chemical/Petrochemical, Agribusiness, Retail, Energy, Metallurgy, Consulting Firms, law Firms, Media and Entertainment, Culture, Tourism/Travel and Real State Sectors, among others. In 2004, he received the Client Satisfaction Award – South America from Korn/Ferry International, for having reached the highest client satisfaction rate in that continent. He was also one of those responsible for introducing the Management Assessment practice in Brazil.
In early 2005, with three other Senior Consultants, he created Talent Solution. Peter Mason is certified in the LPA – Launch Pad Analysis executive assessment tool and in Integrated Coaching by the ICI – Integrated Coaching Institute.