Thewlis Graham Associates Ltd.
London, United Kingdom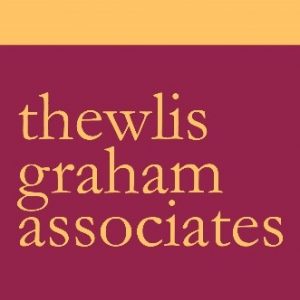 Based in London, Thewlis Graham associates is an international Executive Search Consultancy recruiting at Chief Executive, Director and Senior Manager level.
The Firm supports clients who range in size from start-ups to large multinationals and specialises in recruitment across all functional areas in the Commercial and Not-for-Profit sectors. Some two thirds of assignments derive from existing clients and the majority of the balance from referrals and recommendations.
Our approach is wholly focused on providing our clients with the best possible service and we tailor everything that we do to satisfy their requirements, be that Executive Search, Talent Mapping or Leadership Consultancy.
As a team, Sarah Thewlis and Robert Graham have over forty years' experience as leading Executive Search consultants, a reputation for excellence and a passionate commitment to client satisfaction that extends beyond everyday boundaries.
Our executive recruitment services draw on our deep knowledge of industry and sectoral
requirements, and meticulous research, to place exceptional candidates in exciting roles. We are proud of the first‐class service that we offer.
We work closely with all our clients to build a comprehensive picture of both the broad and
specialised needs and challenges that come with every appointment. We work tirelessly to
understand the unique environment, dynamics and culture of every organisation we work
with. We also give guidance where we feel we can exceed expectations.
We always source full references and conduct careful cross‐checking to ensure a candidate's
motivations match the needs of the vacancy. We provide a high level of aftercare for both
successful and unsuccessful candidates.
Our executive recruitment covers comprehensive services across a complete range of
sectors including:
Charities
Professional Services
FMCG
Leisure / Travel
Logistics
Manufacturing / Industrial
Not‐for‐profit
Pharma
Regulatory and Professional Bodies
Retail
We recruit for a wide range of executive roles, from Managing Director to CEO and Finance professionals to Sales and Business Development teams. Thanks to our high‐quality, pragmatic service, over two‐thirds of our assignments derive from existing clients or recommendations.
We provide a bespoke service, not an off‐the‐shelf package. For example, your assignments will always be managed by a Senior Consultant with significant experience, who will represent your business in a professional and ambassadorial manner at all times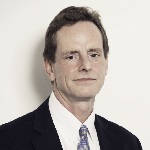 ROBERT GRAHAM
Partner & Director
Robert leads the Commercial Practice serving a broad range of domestic and international blue chip clients within the FMCG, pharmaceutical, entertainment, travel, retail and industrial sectors. He is a highly experienced crossborder Search professional and some 40% of his assignments are conducted for clients and positions within continental Europe and beyond.
Prior to joining the team that established Gundersen Partners in 1992, Robert spent four years in Executive Search at Caldwell Partners International Ltd and six years in a variety of sales and marketing roles with Gillette UK Ltd.
Robert has an Economics MA Hons from St Andrew's University and an MBA from Cranfield School of Management.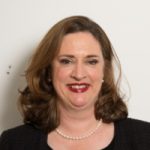 SARAH THEWLIS
Managing Director
Sarah leads the not for profit practice and professional services practice.
After graduating with a history degree, Sarah commenced her career in retail HR with Marks and Spencer PLC. During her twelve years there she undertook a mixture of high-level operational and strategic policy roles.
Following a secondment scrutiny from M&S she transitioned into general management when she was invited to join the staff at the Royal College of Physicians (RCP) as Deputy Chief Executive, marking the beginning of seventeen years in the health and charity sector, fourteen of which as CEO.
After three years at the RCP, she became Chief Executive of the Royal College of General Practitioners (RCGP) for eight years. In 2002, she became Chief Executive and Registrar of the Nursing and Midwifery Council, where she spent six years.
Sarah moved formally into Search in 2009 and 2010 set up Thewlis Graham Associates with Robert Graham.
In addition to her busy executive search practice she has a portfolio of non-executive appointments  which include, Chair of the Mulberry Centre, a cancer support charity, Board member of the Recruitment and Employment Confederation and Vice Chair and Governor of Queen Anne's School, Caversham – one of the Grey Coat Hospital Foundation schools.
Sarah, originally an Honours graduate in History, is a Fellow of the CIPD, the Royal Society of Arts, the Royal Society of Medicine and an Honorary Fellow of the RCGP. She has a Master's in Medical Law and Ethics from the University of Glasgow.